A Family Calling to Care for Others
It has always been about family. Brothers George and Charles Ohman and their families were first introduced to the field of long-term care in 1964 by friends from Bucks County, Pennsylvania. When the first-generation Ohman's established a small, nine-bed nursing home in Middlefield 54 years ago, it was an extension of care they were already providing for George Sr.'s brother, who was suffering from Multiple Sclerosis.
Every patient who came to stay for care was considered part of the family. "It's been a part of our lives since the inception, when we were just 8- and 10-year-old boys," George Jr. and Andy recall. "Our parents recognized that the needs of the residents were nonstop, so they felt called to live onsite, knowing the staff, residents, and their families on a first-name basis. We have fond memories of growing up in this work and we always sensed that someday, we would continue to be part of this work together."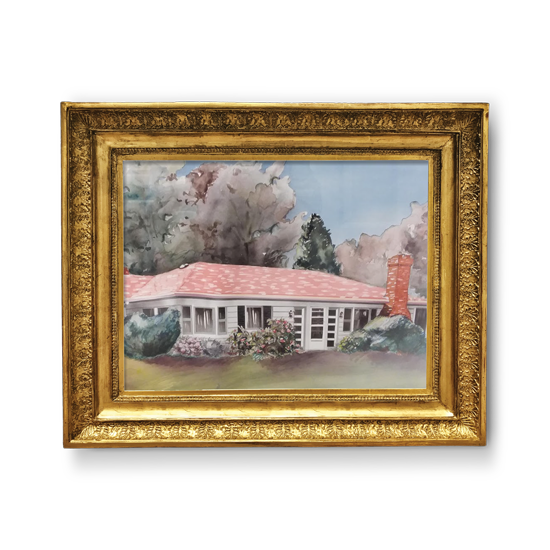 The first phase of the Ohman family calling was the purchase of a ranch-style home they named Holly Hill. Scenically situated near Middlefield overlooking the beautiful East Branch Reservoir, the original building was a modest three bedroom home, housing nine seniors. George, Joan, and family resided in the converted garage, so they would be on-site and available to the residents.
George Sr. was a hands-on administrator who built caring relationships with all of his residents and their families. Joan was the caregiver, cook, and laundress who cared for every patient personally while raising their children.
When they outgrew their original converted ranch home and re-established Holly Hill on Fairmount Road in 1967, it wasn't just the site of a 40-bed nursing home, it was their own home. The existing barn was converted in to the family home and the children were fully integrated into the day-to-day rhythms of continuous care.
Serving Seniors in Three Locations
Today, a second and third generation of Ohman family members, along with a diversely skilled caregiver team, is guided by a deeply rooted appreciation for people's love of home. 
Ohman Family Living, with locations now in Huntsburg (Blossom), Middlefield (Briar), and Newbury (Holly), with expanding services through their At Home care, continues to enhance the model of senior living, providing superior service, the latest in telemedicine and specialty care, so that patients and residents can thrive in every environment. 
THE OHMAN FAMILY DIFFERENCE
Core Belief 1: The Supremacy of Love
Loving, kind, caregivers embody sacrificial love as they treat each individual with dignity and respect.
Core Belief 2: Striving for Excellence
Perfection may be out of reach, but each caregiver does their best to meet the needs of others, motivated by love and respect for all.
Core Belief 3: The Importance of Home
There's nothing like home. Our At Home services seek to care for those in environments where they are most comfortable and familiar. Our on-campus home-like environments provide safety, security, good food and cleanliness. Simply elegant details evoke the essence, familiarity, consistency and comforts of home.
Core Belief 4: The Celebration of Life
This is the culmination of the first three values, so each life is celebrated fully. Whether a short-term patient is on a road to full recovery, or a long-term resident is facing their final days, they are surrounded by supportive care and the dignity every person deserves as one made in God's own image.
ELEVATING COMPASSION AND QUALITY OF LIFE
A Promise to Love, Serve, and Celebrate Life
We hope our family promise will give your family added reason to consider us when seeking a uniquely caring place for your loved one. 
We look forward to telling you more about the ways we are continuously improving our quality of care for those who need it most. Let one of our Ohman Family Living members give you a tour of all we offer, answer your questions, and most importantly, ease your mind.
ohman family living at home
We Are Called To Serve Those Entrusted To Us.